Hellhound Leather Co
Regular price
$31.00 USD
Sale price
$24.80 USD
Unit price
per
Sale
Sold out
ABOUT THIS ITEM:
A beautiful addition to any lever-action rifle, this premium quality leather wrap kit makes it easy for you to add a whole new dimension to the look and feel of your Winchester. These snug fitting lever wraps soften the edges of your lever and greatly increase comfort.
While each kit is carefully cut to fit your lever exactly sometimes slight variations in the leather thickness can result in a slightly looser or tighter fitting wrap. Since leather is a natural product, this does happen on occasion. If your installed wrap is looser than you'd prefer, please reach out to us for suggestions on how to tighten it.
If you have a lever that does not match the models listed, please reach out.
PLEASE NOTE: This is a natural product and there will be small variations in color and thickness that are beyond our control. The lever wraps are cut very carefully to fit each model of lever, but even a half millimeter of difference in leather thickness (which is normal and unavoidable across a hide) may result in a slightly tighter or looser fit. 
 PLEASE NOTE 2ND: We cannot guarantee the fit for aftermarket levers and there have been times when very old models or brand new models have changed lever shapes/sizes and we are unaware. If you have an aftermarket lever and would like to double check the fit, please contact us first. Or, if you receive a wrap kit that does not fit the way you expected, please reach out to us and we are happy to help. 
Kit Includes:
5 oz Wickett&Craig traditional harness leather wrap
40 inches of sinew string
12 inches of sinew string finishing loop
Two leather stitching needles 
Instruction sheet
PROFESSIONAL WRAPPING:
We also offer professional lever wrapping for an additional $30 (includes return USPS Priority Signature shipping). If you are interested in a professional wrap, please contact us by phone (385-707-3751) or email and we will discuss the details, send you a PayPal invoice and provide you with our mailing address. Once your lever arrives, our typical turn around time is two to three business days.

 LEVER WRAP KIT TUTORIAL
WHAT TO DO IF YOUR SINEW FALLS OFF THE NEEDLE
PRODUCT DETAILS:
Premium Quality Veg Tanned Leather, Materials and Craftsmanship
Our leather is sourced from American tanneries- Wickett & Craig Tannery of Pennsylvania 
6oz full grain veg tan Traditional Harness Leather


ABOUT OUR PRODUCTS:
All of our items at Hellhound are works of art that are made to order and handcrafted one at a time in our workshop in Utah.
These are not mass produced or made ahead of time and each holster is carefully hand cut and crafted to fit your firearm.
View full details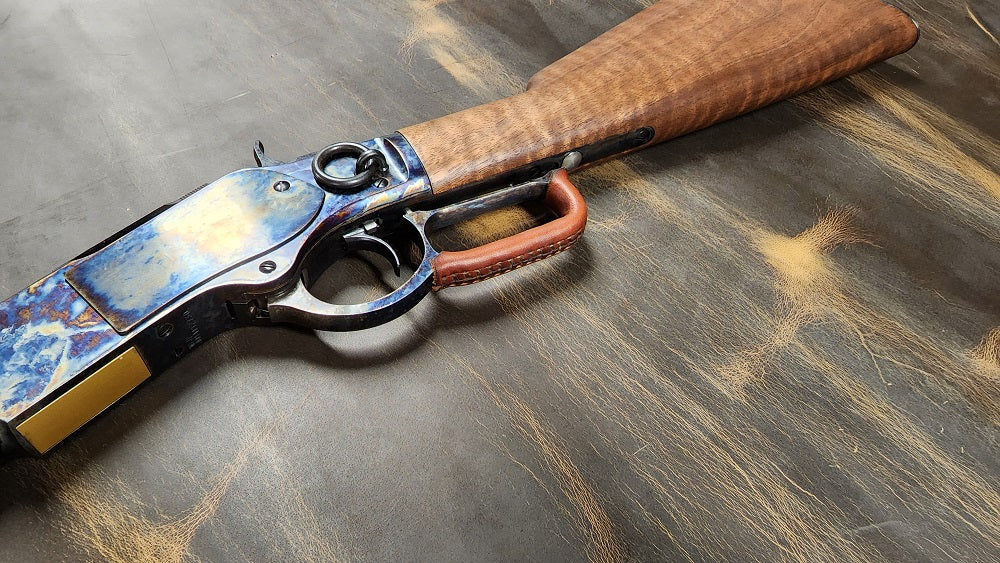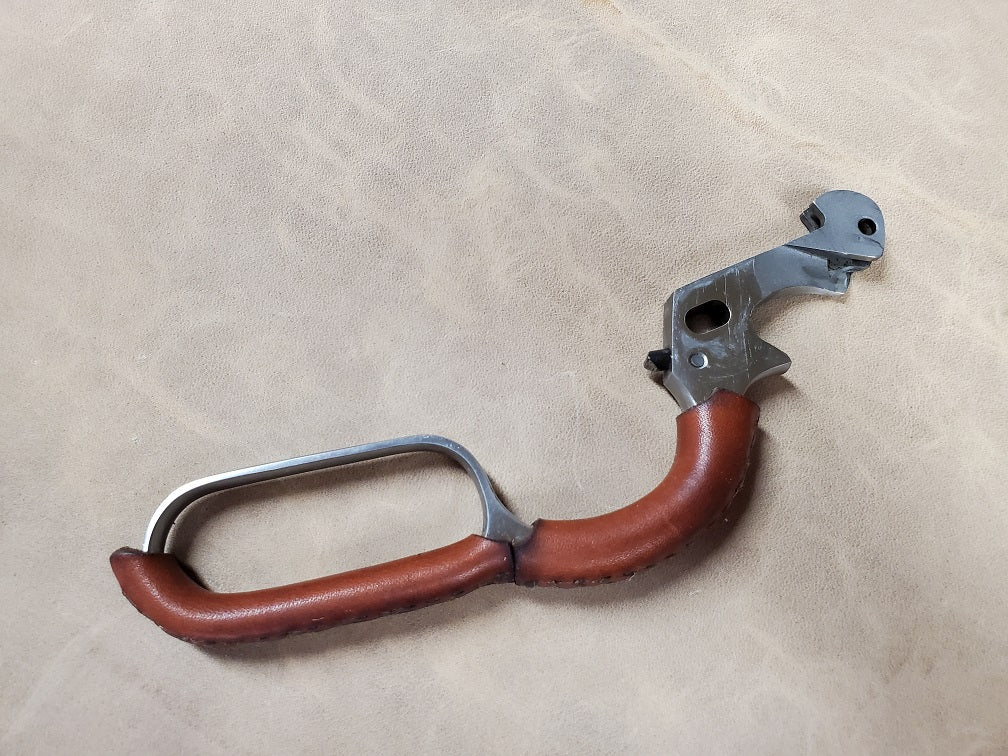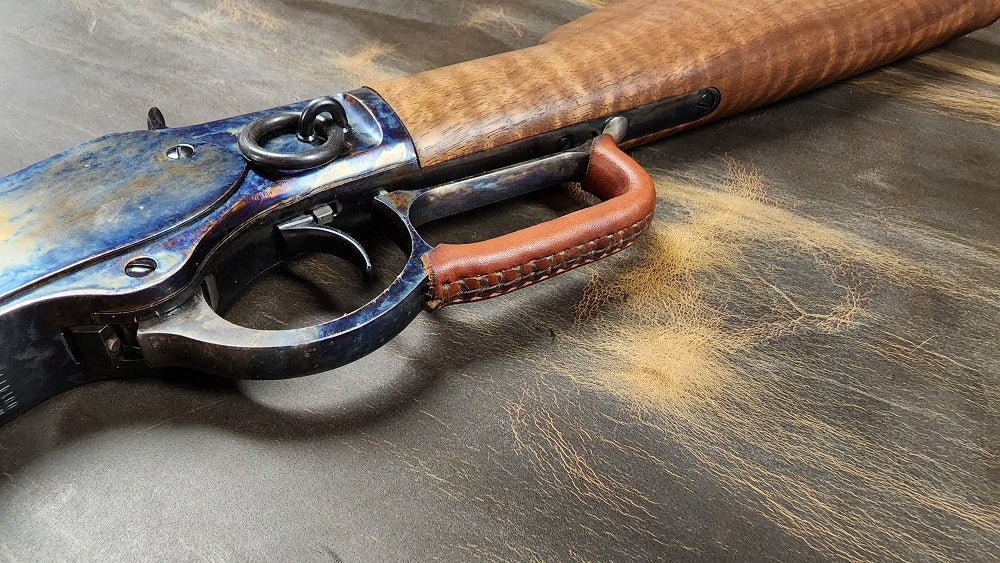 PLEASE READ BEFORE PLACING YOUR ORDER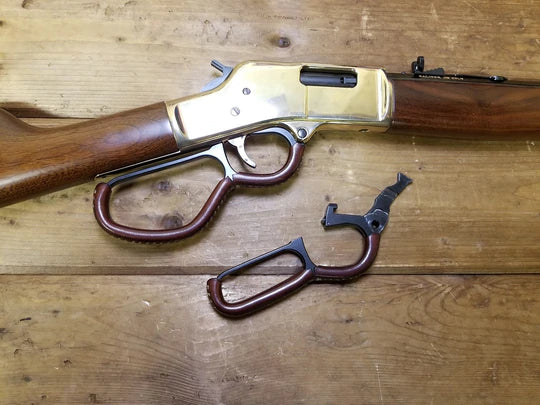 FULFILLMENT TIME

Hellhound gun leathers, belts, holsters and slings are works of art that are made to order and handcrafted one at a time in our workshop in Utah. These are not mass produced or made ahead of time and each item is carefully hand cut and crafted just for you.

We are a very small, custom leather shop and due to high demand, our lead times have increased.

Our current lead times are 3 to 7 business days.